The Department of Art History applauds MaryClaire Pappas, who recently completed her Ph.D. in Art History.
Dr. Pappas described her dissertation as follows:
My dissertation is entitled: Making Modern Viewers: Painting in Norway and Sweden, 1908-1918. In 'Making Modern Viewers,' I studied a group of Norwegian and Swedish artists associated with international Expressionism and all who studied with Matisse at the Académie Matisse between 1908-1911. In the historiography of Swedish and Norwegian modern art, these artists have often been described as deradicalized, or perhaps less innovative, followers of Matisse primarily interested in formal concerns. In my dissertation, I departed from this assumption. Using archival research, I argue these Swedish and Norwegian artists viewed painting as a social project. Their modern works of art would help recalibrate the Scandinavian viewers' current vision habits to facilitate an embodied sensorial experience. In effect, they believed painting would prepare Scandinavians for modernity and help them fight the ills of industrialization.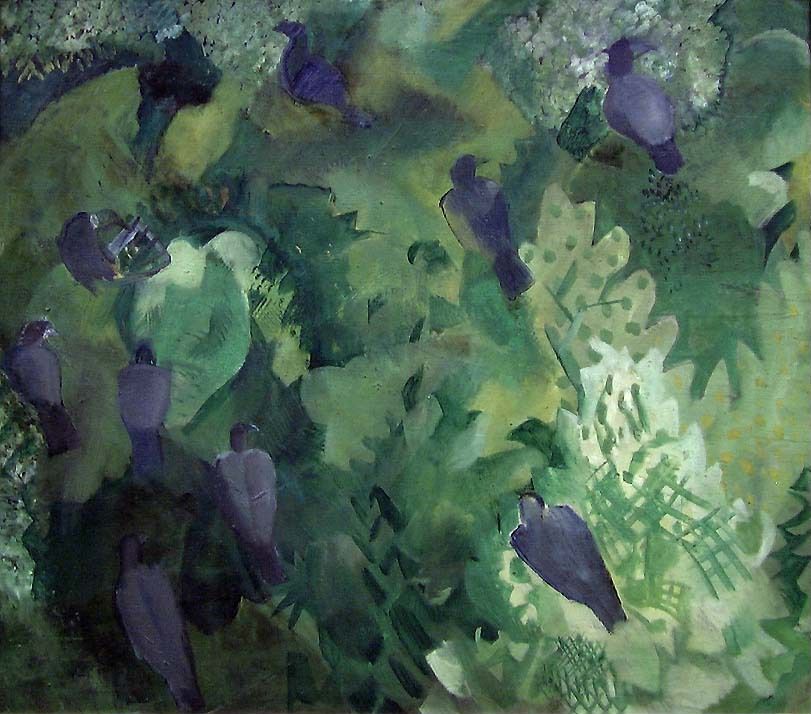 Photo Credit: Per Krohg, Pigeons, 1914, Oil on Canvas, 91 x 80 cm, National Museum of Art, Architecture and Design, Oslo, Norway