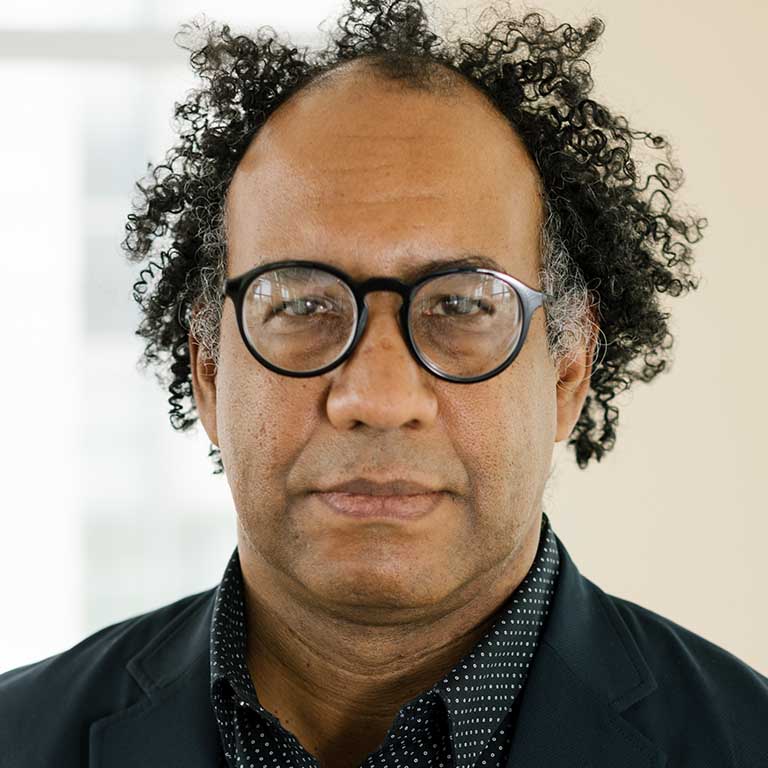 Bárbaro Martínez-Ruiz
Associate Professor, Art History
Tanner-Opperman Chair in Honor of Roy Sieber
Education
Ph.D., Yale University, 2004
Research interests
African and African diaspora art; aesthetics and culture; graphic writing systems; rock painting; Afro-Latin American and Caribbean visual culture, art and aesthetics; theories of the avant-garde; contemporary theory
Selected publications
Books
Green Machine: The Art of Carlos Luna. (Oaxaca-Mexico, El Museo de los Pintores Oaxaqueños Press, 2016).
Kongo Graphic Writing and Other Narratives of the Sign. (Philadelphia: Temple University Press, 2012).
Escritura Grafica Kongo y Otras Narrativas del Signo. (Ciudad de Mexico, Mexico: Editorial el Colegio de Mexico, 2012).
Faisal Abdu'Allah: The Art of Dislocation. (Centro Atlántico de Art Moderno Press, 2012).
Edited books + catalogues
Carlos Luna. (Milan: Yale University Press--5 Continents Editions, 2017).
Art and Emancipation in Jamaica: Isaac Mendes Belisario and his Worlds, Eds. Tim Barringer, Gillian Forrester and Bárbarbo Martínez-Ruiz. (New Haven and London: Yale University Press, 2007).
Words: From Spoken to Seen. Co-edited with Alyson Purpura (San Jose, CA: Mexican Heritage Corporation, 2005).
Odantalan 02. Co-edited with Victor Gama. (Lisbon: PangeiArt and Prince Claus Fund, 2002).
Courses recently taught
ARTH A155 Introduction to African Art
ARTH A255 Art of Central Africa
ARTH A454 Afro-Atlantic Religion, Art and Philosophy
ARTH A650 African Art and Museum Display