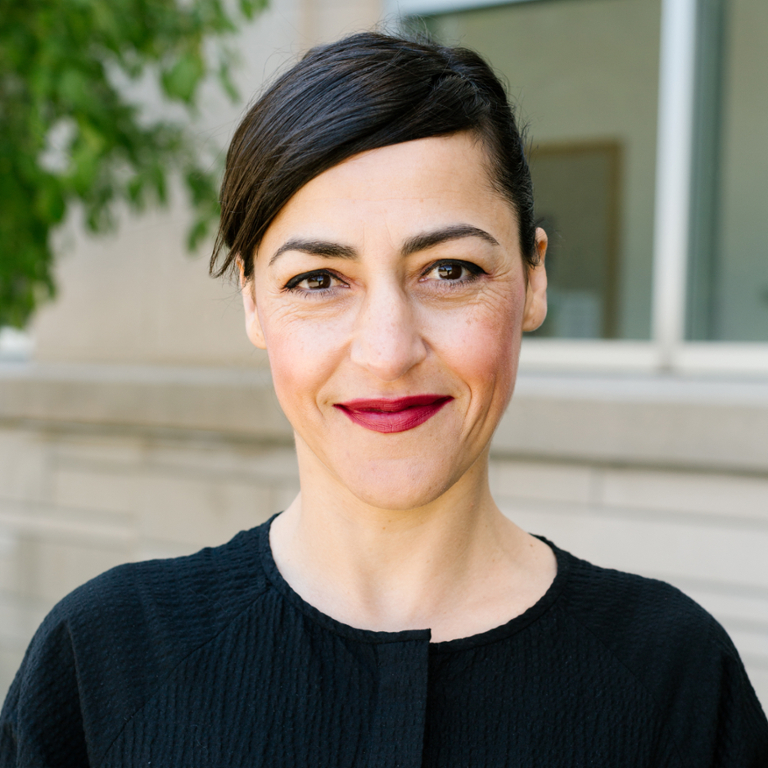 Maria Domene-Danés
Lecturer, Art History
Affiliate, Islamic Studies Program
Education
Ph.D., Indiana University, Bloomington, 2018
M.A., Indiana University, Bloomington, 2010
M.A., Universitat de Girona, Catalonia, 2003
B.A., Universitat de Girona, Catalonia, 2000
Research interests
contemporary art of the Middle East and North Africa; post-civil wars art in Lebanon; intersections between contemporary art, archival theory and global war; Catalan modern and contemporary art; crossings between contemporary art, food and late capitalism
Selected publications
"elBulli: Contemporary Intersections Between Food, Science, Art and Late Capitalism," BR::AC. Barcelona, Research, Art, Creation. Barcelona: Universitat de Barcelona, 2013.
"Ficció i Biopolítica a The Atlas Group Archive" in Proceedings of the International Symposium 'La noció d'arxiu i les pràctiques artístiques contemporànies," Girona: Càtedra d'Art i Cultura Contemporanis, Universitat de Girona (forthcoming).
Les Cols: síntesis globals [Les Cols: Global Synthesis], in Ànima Les Cols, eds. Fina Puigdevall and Manel Puigvert (Barcelona: Montagud, 2017), 160-163 (co-written with Edgar Illas).
Awards
&

Honors
2018: College of Arts and Sciences Graduate Travel Award, Indiana University Bloomington.
2016: College Arts & Humanities Institute (CAHI) Graduate Research Travel Award. IU Bloomington.
2015: Friends of Art (FoA) Pegram Harrison Memorial Award. IU Bloomington.
2014: College of Arts and Sciences Dissertation Year Research Fellowship. IU Bloomington.
2011: "Rhonda A. Saad Prize for Best Graduate Paper in Modern Arab Art" awarded by AMCA (Association for Modern and Contemporary Art of the Arab World, Iran, and Turkey) for the paper titled "Disrupting Narratives: Unveiling Biopolitics in The Atlas Group Archive."
2011: Fellowship; Arabic language. Islamic Studies Program, IU Bloomington.
Courses recently taught
ARTH A102 Renaissance through Modern Art
ARTH A200 Modern and Contemporary Art of the Middle East and North Africa
ARTH A207 Introduction to Contemporary Art
ARTH A281 Introduction to Islamic Art and Visual Culture
ARTH A340 20th Century Art
ARTH A340 Made in Barcelona: Catalan Art and Nationhood
ARTH A434/A543 History of 20th Century Photography