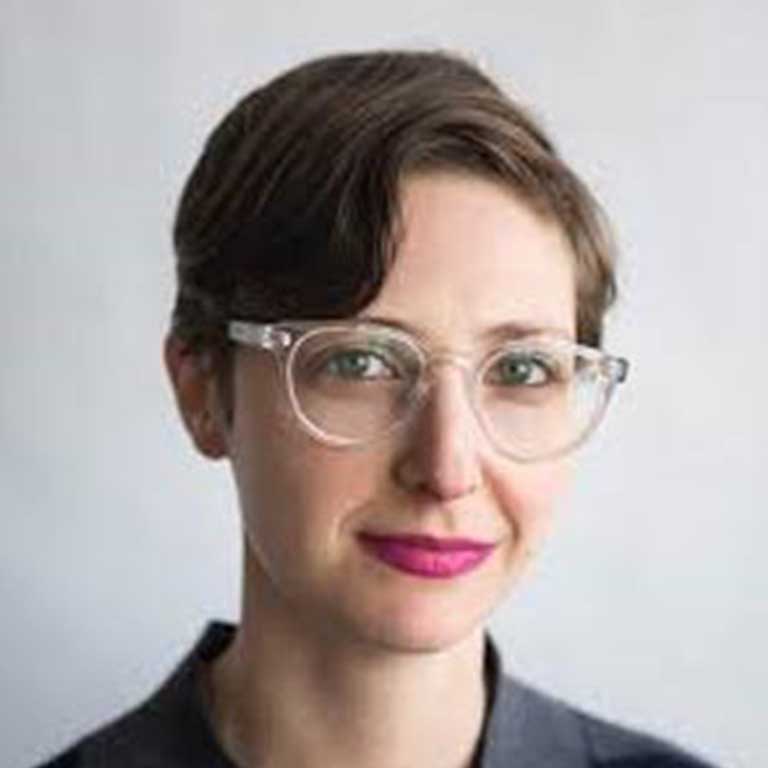 Faye R. Gleisser
Assistant Professor, Art History
Affiliate, Cultural Studies Program
Affiliate, Critical Race and Postcolonial Studies
Education
Ph.D., Northwestern University, 2016
M.A., George Washington University, 2009
B.A., Washington University in St. Louis, 2006
Research interests
modern and contemporary art; specialization in American art; critical race theory; urbanism and art; national imaginaries of social conflict and myth-making; art and theory of the African Diaspora; contemporary art historiography; archive theory and archival silences
Books, book chapters,
&

journal articles
Selected publications
"Thresholds of Address: Sensorial Returns to Slavery in Jacqueline Tarry and Bradley McCallum's Topsy Turvy," Art Journal v. 79 no. 1 (February 2020): 34-55.
"Editors' Introduction: Armed/Unarmed: Guns in American Visual and Material Culture," eds. Faye Gleisser and Delia Solomons, Themed Issue of journal of visual culture v. 17 no. 3 (December 2018): 263-371.
"Asco, Chris Burden, and the Politics of the Misfire," journal of visual culture v. 17 no. 3 (December 2018): 312-331.
"How Many Licks? II (Conditioned No. 13,763)," Black One Shot series. ASAP/J. June 2018.
"Leslie Hewitt," "Martine Syms," and "Steffani Jemison," Out of Easy Reach (Chicago: University of Chicago Press, 2018), 28-29, 36-37, 56-7.
"The Guerrillas of Cu Chi," "AK-47 vs. M16," "The Dream," and "Fade In: Ext. Storage—Cu Chi, Day..." in The Propeller Group, eds. Naomi Beckwith et al (Chicago: Museum of Contemporary Art Chicago, D.A.P. Art Book, 2016), 30-61.
"'This Isn't Charlie Rose': The Making of On Art and Artists and the Politics of Information Distribution," VDB Resources. Video Data Bank. May 2015.
"Kate Horsfield: The Early Years of the Video Data Bank," VDB Resources. Video Data Bank. April 2014.
"McArthur Binion/Kavi Gupta," Artforum International Magazine (Fall 2013): 197.
"Deconstructing Queer Space: Princess Hijab's Graffiti Art," New Criticals. September 2013.
"Parafictional Aesthetics in the 'Post-Truth' Moment," Theorizing Visual Studies: Writing Through the Discipline, eds. James Elkins and Kristi McGuire (New York: Routledge Press, 2013), 209-212.
Awards
&

Honors
2017: Georgia O'Keeffe Museum Research Center for American Modernism Post-doctoral Research Fellow
2015-2016: Marjorie Susman Curatorial Fellow, Museum of Contemporary Art, Chicago
2013-2014: American Council of Learned Societies (ACLS)/Henry Luce Foundation Dissertation in American Art Fellowship
Courses taught
Radical Resourcefulness: Artists and the City (graduate seminar: A647)
Abstraction, Here and Now (graduate seminar: A647)
Introduction to Contemporary Art, 1960 to Tomorrow (undergrad: A207)
Curating the Contemporary: Exhibition History and 21st c. Curatorial Ethics (undergrad: A340)
Imaging Race: 20th and 21st Century History of Photography and the Boundaries of Visual Representation (undergrad and graduate: A490/580)