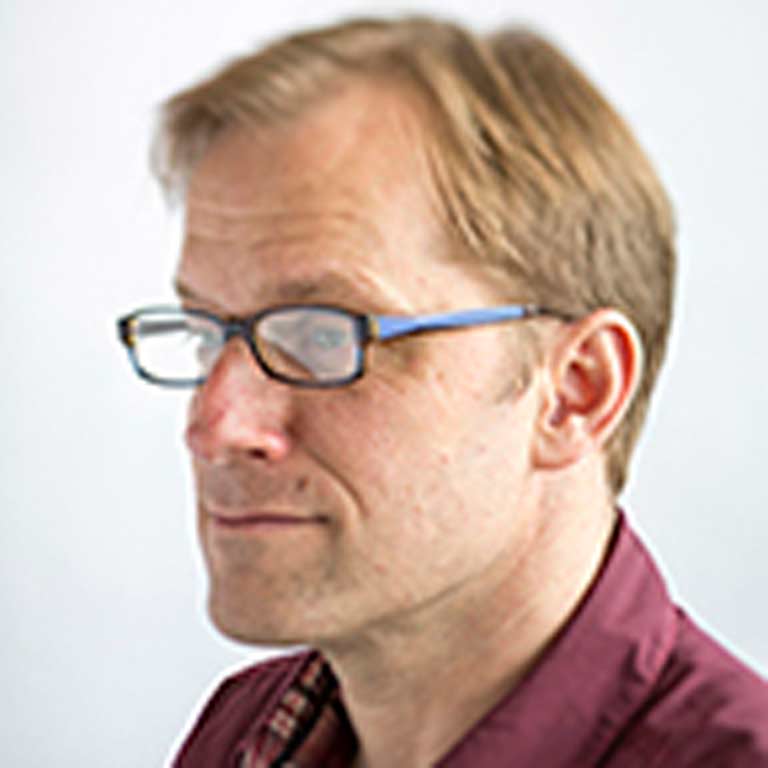 Bret Rothstein
Ruth N. Halls Professor, Art History
Adjunct Professor, Germanic Studies
Affiliate, Cultural Studies Program
Affiliate, Gender Studies
Education
Ph.D., University of California, Santa Barbara, 1998
M.A., University of California, Santa Barbara, 1991
B.A., Reed College, 1989
Research interests
the history and theories of play; visual jokes and games, especially in northern European art of the fifteenth to seventeenth centuries; enigmatology
Books, book chapters,
&

journal articles
Selected publications
Book series
Cultures of Play 1300-1700 (Amsterdam University Press).
Single-author books
The Shape of Difficulty: A Fan Letter to Unruly Objects (Penn State University Press, 2019).
Sight and Spirituality in Early Netherlandish Painting (Cambridge University Press, 2005).
Articles + Essays
"Early Modern Play: Three Perspectives," solicited by Renaissance Quarterly for 71:3 (autumn 2018), 1036-1046.
"Better Living Through Misinterpretation," in Debra Cashion, Henry Luttikhuizen, and Ashley West, eds. The Primacy of the Image: Essays in Honor of Larry Silver (Brill, 2017), 90-102.
With Karen Inouye (American Studies, Indiana University Bloomington), "Visual Games and the Unseeing of Race in the Late Nineteenth Century," American Quarterly 68:2 (June 2016), 287-313.
"Visual Difficulty as a Cultural System," RES: Anthropology and Aesthetics 65/66 (2014/2015), 332-347.
"Jan van Hemessen's Anatomy of Parody," in Walter S. Melion, Bret Rothstein, and Michel Weemans, eds. The Anthropomorphic Lens. Anthropomorphism, Microcosmism and Analogy during the Early Modern Period (Brill, 2014), 457-479.
"On Empathy as a Type of Early Netherlandish Visual Wit," in Walter S. Melion, James Clifton, and Michel Weemans, eds. Imago Exegetica: Visual Images as Exegetical Instruments, 1400-1600 (Brill, 2014), 189-209.
"Making Trouble: Strange Wooden Objects and the Pursuit of Difficulty ca. 1596," The Journal for Early Modern Cultural Studies 13:1 (2013), 96-129.
"Beer and Loafing in Antwerp," Art History 35:5 (2012), 886-907.
Awards
&

Honors
Fellowship in Residence, College Arts and Humanities Institute, Indiana University, Spring 2013
New Frontiers in the Arts and Humanities Grant, 2011-2012
New Frontiers Exploration Travel Fellowship, Indiana University, 2010
Summer Faculty Fellowship, Indiana University, 2008
Fellowship, American Council of Learned Societies, 2006-2007
Samuel H. Kress Foundation Travel Fellowship, 1996
J. William Fulbright Fellowship, 1995-1996
Courses taught
Seminar topics: Visual Wit in Sixteenth-Century Northern Europe; Difficulty and Interpretation in Early Netherlandish Visual Culture; The Early Modern Thing
Critical Theory and Methods in Art History, ca. 1900 to the Present (A510)
Art History Goes to the Movies (A490)
Toys and the Material Culture of Play (A483)
Sixteenth-Century Visual Culture in Northern Europe (A482)
Print and the Origins of the Modern Medium (A476)
Playing with Pictures in the Fifteenth-Century Netherlands (A437)
From Van Eyck to Vermeer (A333)
Renaissance through Modern Art (A102)
Puzzles and the Playful Academy (Intensive Freshman Seminar)